Why Buy Here
Car shoppers have many brands to choose from when searching for their next car. Infiniti is a great brand to consider if you are looking for a luxury sedan, crossover, or SUV. Infiniti makes first-class vehicles known for safety, reliability, and performance.
You have many reasons to visit Infiniti Of Brampton for your next car!
Lifetime Oil Changes
1-Year Free Winter Tire Storage
7 Day Exchange Policy or 500km on Pre-Owned
Member of the Zanchin Auto Group: The Zanchin Auto Group has over 40 years of experience buying, selling and fixing cars, and has developed into a powerful and successful auto group with 15 brands in over 30 locations. The Zanchin Auto Group now partners with INFINITI of Brampton.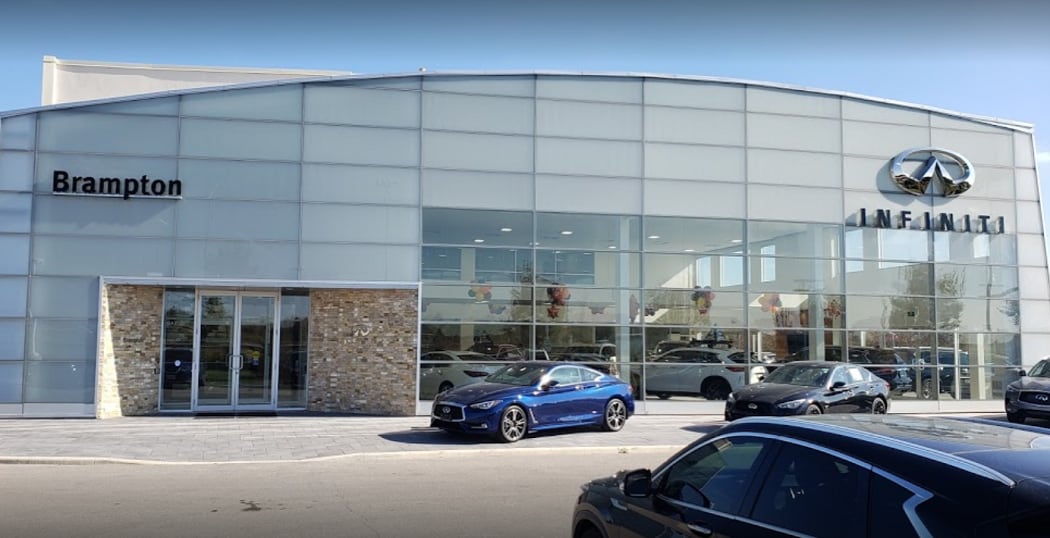 Pros Of Buying An Infiniti Vehicle
Before buying an Infiniti, it helps to know what kind of car you will be getting. There are many good reasons to get an Infiniti for your next vehicle, including that Infiniti vehicles are well-built and made with high-quality materials, allowing them to last longer than most other vehicles. Performance is another notable attribute of Infiniti's vehicles.
Top Reasons to Buy an Infiniti
An Infiniti will last you a long time, which makes it an excellent investment if you want a solid and reliable car you can drive for years. Infiniti also produces safe vehicles, which is important for families and people who spend lots of time on the road. Infiniti's vehicles also stand out for their exquisite interior and exterior styling.
Frequently Asked Questions
Is Infiniti a Reliable Brand?
Yes. Infiniti is a reliable brand, and the automaker routinely wins awards and honours for producing some of the most long-lasting and reliable cars on the road.
Is it Worth Buying an Infiniti Car?
An Infiniti car is certainly worth the investment if you are looking for a luxurious and long-lasting vehicle that you can drive for years to come. Infiniti vehicles are some of the most popular on the market, which means they will hold their value for quite some time, and they are easier to sell in the future if you decide that you want to get a new vehicle.
What is the Best Infiniti Car to Buy?
The best Infiniti depends on the body style you are looking for and your specific requirements. The QX80 is the largest SUV from Infiniti, with three rows of seats. The QX60 is a luxurious two-row SUV. The sporty Q60 coupe and the midsize Q50 sedan are top choices in their class for sedans.
Contact our Infiniti Dealer Today!
Contact us for more on buying an Infiniti today, and utilize our directions page for turn-by-turn navigation from any location directly to our dealership's showroom.