You have many reasons to visit Infiniti Of Brampton for your next car!
Lifetime Oil Changes
1-Year Free Winter Tire Storage
7 Day Exchange Policy or 500km on Pre-Owned
Why Buy At INFINITI of Brampton, Ontario
The Zanchin Auto Group has over 40 years of experience buying, selling and fixing cars, and has developed into a powerful and successful auto group with 15 brands in over 30 locations. The Zanchin Auto Group now partners with INFINITI of Brampton. Browse our New Inventory and Used Inventory of INFINITI vehicles today.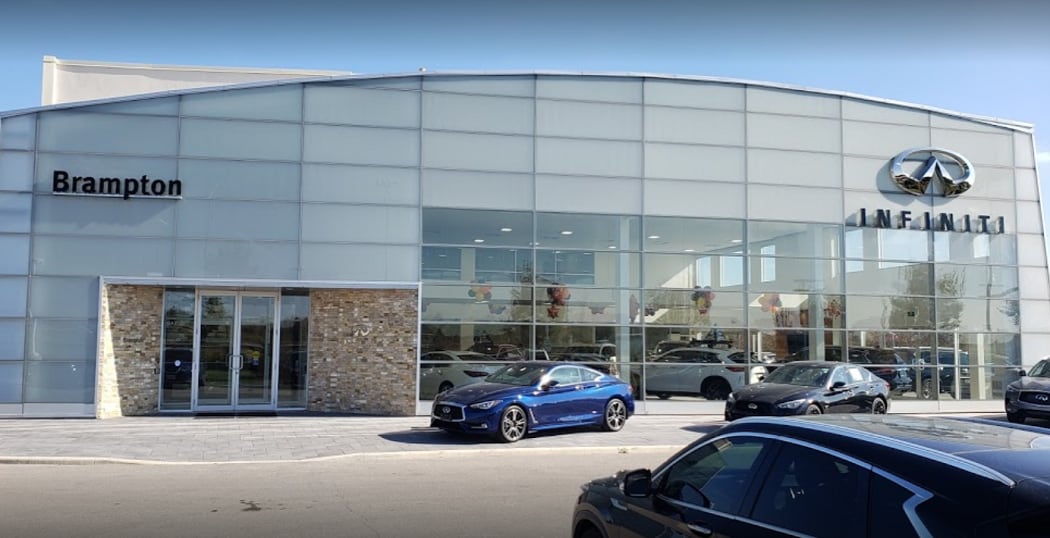 The Car Buying Process
You can narrow your selection by utilizing a CarFinder tool. Initial Car Process includes:
Estimate your trade-in value
Estimate your budget for a vehicle
Secure financing
Find the types of vehicles you want
The Steps After Buying a Vehicle
The steps to take after buying a car include:
Get insurance for your vehicle
Get the title to the vehicle
Keep the bill of sale
Get temporary physical tags for your vehicle
Register your vehicle
Schedule maintenance for your vehicle
Save all your paperwork
Contact Us
Contact Us at INFINITI of Brampton, Ontario, for more information. Check out buyer testimonials and our 4.6-star Google reviews. Come down and meet our staff. We are delighted to provide you with a test drive and help you secure your financing.