Experience Infiniti Innovation!
---
INFINITI Recalls in Canada
At INFINITI of Brampton, we offer sophisticated services to Brampton communities and the adjacent areas, including Caledon, Woodbridge, Mississauga, Ontario. Our main objective is to provide you with vehicles that will enhance your lives by pushing you to the limits of becoming a better version of yourself. Our fleet of outstanding vehicles reflects on our core beliefs. The Q50 sports sedan and the Q60 are technologically upgraded, leveraging all the benefits of smooth driving. The article primarily talks about INFINITI recall Canada. You can visit our Infiniti Service Center or perhaps Schedule a Service Online Today.
Is there a recall on my car Canada?
There has been quite several recalls on my car Canada. In 2107, for instance, the Infiniti Q50 was recalled for having a faulty airbag that fails to inflate during an accident. In the same year, the Infiniti QX30 was recalled after the curtain airbag on the driver's side failed to meet the necessary specifications.
Does my INFINITI have a recall?
INFINITI recalls in Canada in the past was due to instances of low fuel levels, inactive airbags, and sensors with loose pressures. To learn about whether your INFINITI is on recall, you can be sure to receive a notice from INFINITI or be sure to Contact Us and our product advisors will happily assist you.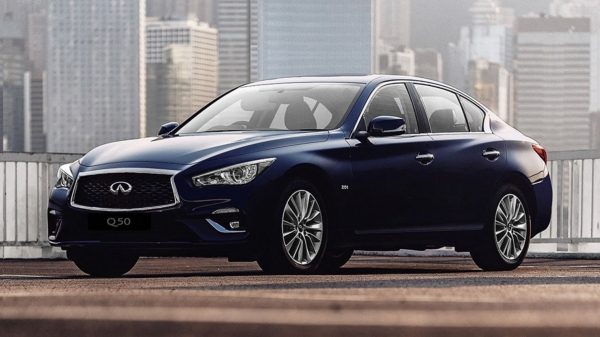 Is INFINITI a reliable brand?
It is difficult to conclude the reliability of infinity as a whole, but the idea is to analyze each model. According to J. D Power, Infiniti is given a four out of five ratings in terms of dependability. The INFINITI Q50 is rated as one of the least reliable cars, and Q70 among the top five most reliable models in terms of an individual model.
Generally, INFINITI models are equipped with modern technology compared to other vehicles in its class. It becomes a top choice for most drivers who are tech enthusiasts. Infiniti's unreliability majorly comes from its infotainment system, which is slightly hard to fix and is quite expensive.
Need More Information? We're Just a Click Away!
If you're looking to learn more about INFINITI vehicles or would like more information on whether your vehicle is currently on recall, be sure to Contact Us. As the most reputable INFINITI dealer in Brampton, Ontario, and a member of the prestigious Zanchin Automotive Group of Ontario, you can count on us!
---
If you have any questions about INFINITI Vehicles or any of our products or services offered, please do not hesitate to contact us!
Questions?