Infiniti Warranty
When purchasing a new car, many people want to know that they have a safety net if anything happens shortly after purchase. That is why all new cars come with a manufacturer's warranty. Some warranties are better than others, and there are options that you can choose from upon purchasing the vehicle. At Infiniti of Brampton, we want you to know that we have you covered. That is why we offer comprehensive warranty plans once you have chosen your new Infiniti vehicle to ensure peace of mind while driving.
Basic Warranty
Our basic warranty covers any repairs required to fix a manufacturer's defect.
Powertrain Warranty
The powertrain warranty will cover any repairs needed to correct a defect in material or craftsmanship within your vehicle.
Engine
Cylinder heads and block and all internal parts, rocker covers and oil pans, valve train and front cover, timing chain and tensioner, oil pump and fuel pump, throttle body, fuel injectors, intake and exhaust manifolds, flywheel seals and gaskets.
Transmission and Transaxle
Case and all internal parts, torque converter and converter housing, automatic transmission control module, transfer case and all internal parts, seals and gaskets, clutch cover and housing and electronic transmission controls.
Drivetrain
Driveshafts, final drive housing, internal parts, propeller shafts, universal joints, bearings, seals, and gaskets.
Corrosion happens when the materials of your vehicle deteriorate because of oxidation.
Surface Corrosion Warranty
If corrosion affects any visible surface area other than under the vehicle, it is covered for four years or 100,000 km.
Perforation from Corrosion Warranty
If rust comes through the inner surface to the outer surface and results in a hole in your vehicle, it is covered for seven years after the purchase start date.
Emission Control System Warranty
The emission control system warranty covers any defects in materials or workmanship in your Infiniti vehicle. This warranty covers four years or 100,000 km, whichever comes first.
Finance Centre
If you are looking to purchase a new Infiniti vehicle and benefit from the extended warranty packages, visit our finance centre to learn more about our payment plans and options.
Infiniti Accessories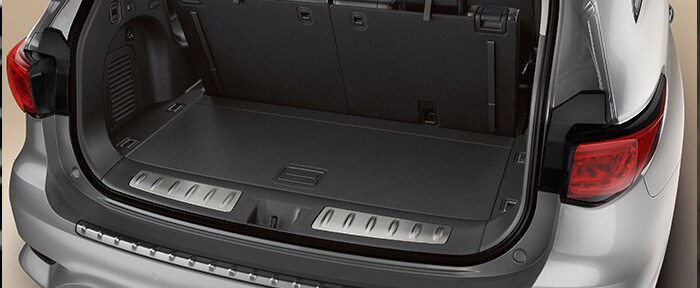 How Long is My Infiniti's New Vehicle Limited Warranty?
The warranty period begins on the date you drive the vehicle out of our lot. The Basic Warranty then covers your vehicle for four years or 100,000 km, whichever comes first. The Powertrain Warranty is covered for six years or 110,000 km.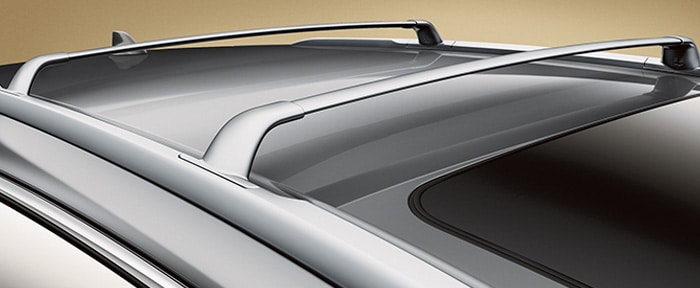 What Needs To Be Done
If you purchased an accessory from us that needs replacing or fixing, you need to deliver the accessory back to us. We will then replace a defective accessory free of charge. *This warranty does not cover tires.