Infiniti Future Vehicles & Concepts

Evolve With INFINITI's Future Vehicles & Concepts in Brampton, Ontario
INFINITI continues to work hard at being steps ahead in the luxury vehicle class. With new models of future vehicles and concepts, the brand's automakers take their designs in a new direction. Without losing sight of its luxury appeal, INFINITI incorporates improved technology, immaculate exterior designs, and a spacious minimalistic interior. The new line-up will appeal to a wide range of consumers, including contemporary sports models for thrill-seeking drivers.
Future Vehicles & Concepts
The evolution of automaking has introduced modernized transportation modes such as electric vehicles and hybrids. INFINITI plans to radically change the industry with a new inventory of electrified Japanese-inspired futuristic models. The exterior components of the future vehicles and concepts are not only for style but overall performance. Vehicle grilles and panels are meticulously crafted for aerodynamic efficiency to better maneuver at high speeds. Vehicle architecture exudes boldness following the structure of Japanese origami. Interior space is developed based on the concept of "Ma" providing a spacious environment and "Omotenashi" hospitality that promotes optimal comfort.
INFINITI Future Vehicles & Concepts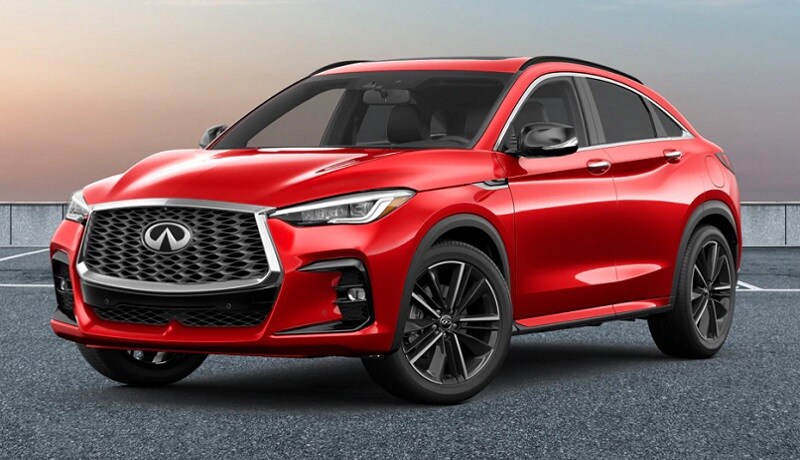 This crossover SUV is an advanced reintroduction from two decades ago. The coupe-shaped SUV has a unique asymmetrical interior design that gives drivers maximum comfort while tackling the road. It offers interior luxury features such as leather seats and available dark aluminum or black natural maple wood accents.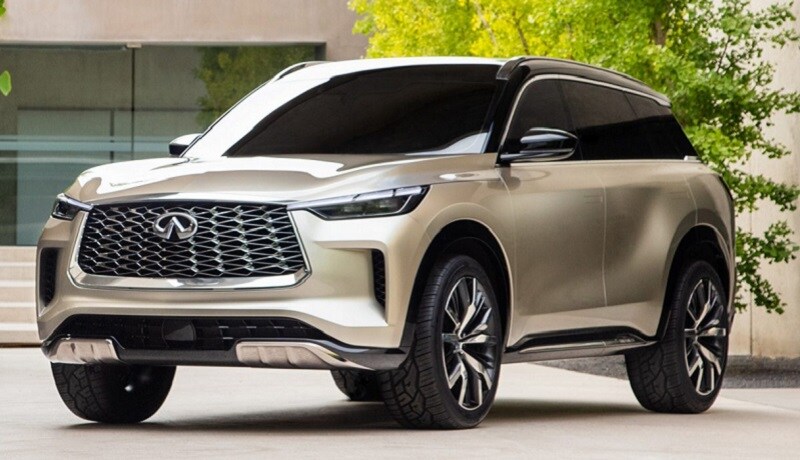 The idea of minimalism brings the QX60 Monograph to life, offering simplicity and function for everyday driving and transporting multiple passengers. It has three-row seating and is spacious enough for long journeys with the family. The Monograph has a nine-speed automatic transmission and increased towing capacity.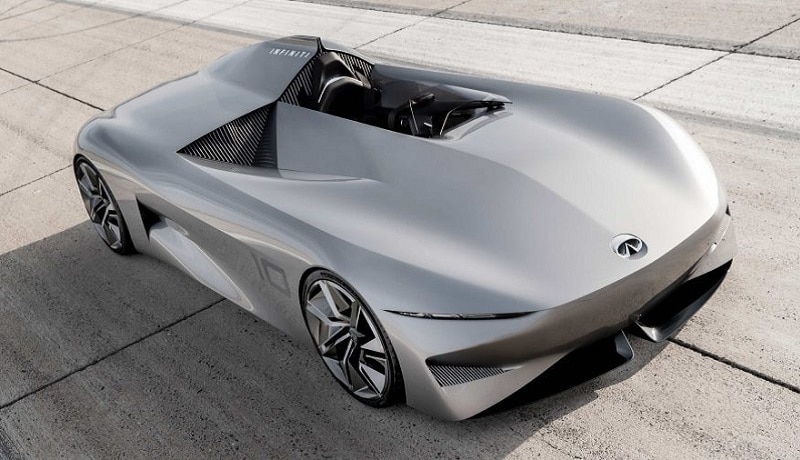 INFINITI's single-seat, open cockpit speedster is a powerful electric vehicle that can rapidly deliver 100 percent of its torque. The Prototype 10's configuration is similar to classic high-performance speedsters paired with innovative low-emissions technology.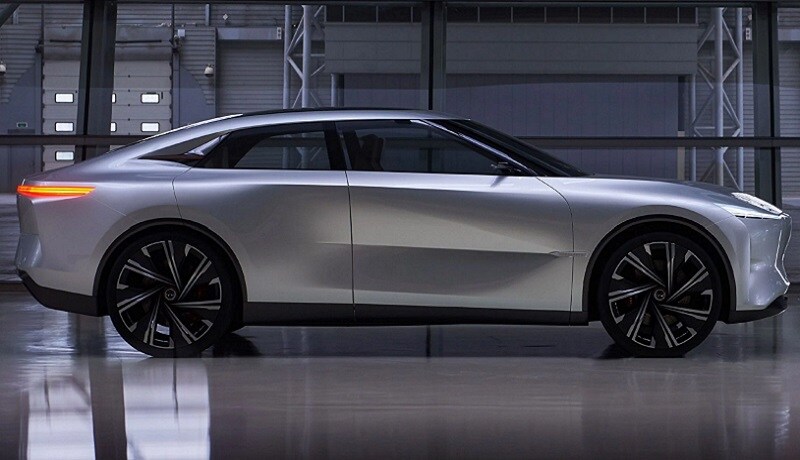 The sporty and spacious QS Inspiration model has a low centre of gravity due to its lightweight. The absence of a combustible engine gives this electrified vehicle an abundance of interior space. It has hand-crafted seats lined with white leather and an illuminating dashboard that helps to relax the senses.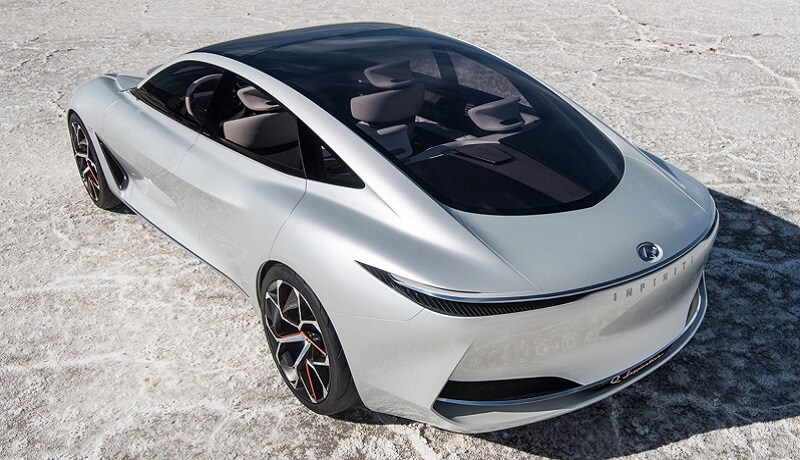 Another four-cylinder VC turbo option is the Q Inspiration which offers maximum fuel economy and response. With cutting-edge ProPILOT technologies, drivers will feel more in control behind the wheel. The refinement of this vehicle stands out above the rest within the concept vehicle category. It was awarded "Best Design Interior" and named "Best Concept Vehicle" by the EyesOn Design Awards in 2018.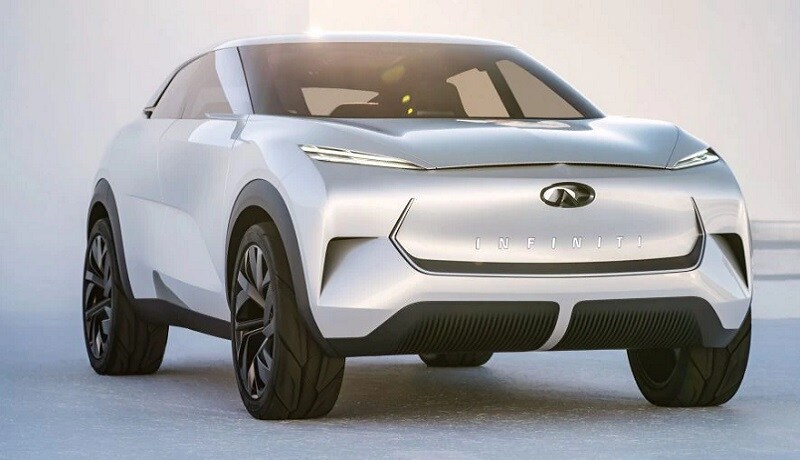 The fully electric QX puts a new spin on luxury with modern architecture and high-end luxury materials. The exterior is tailored with angles and proportions that make it aerodynamically efficient. Clamshell doors open to expose a welcoming interior with unique patterns, premium leather seats, and a marble centre console. There are gold-tinted accents throughout, with a widescreen monitor within the steering wheel for ease of control.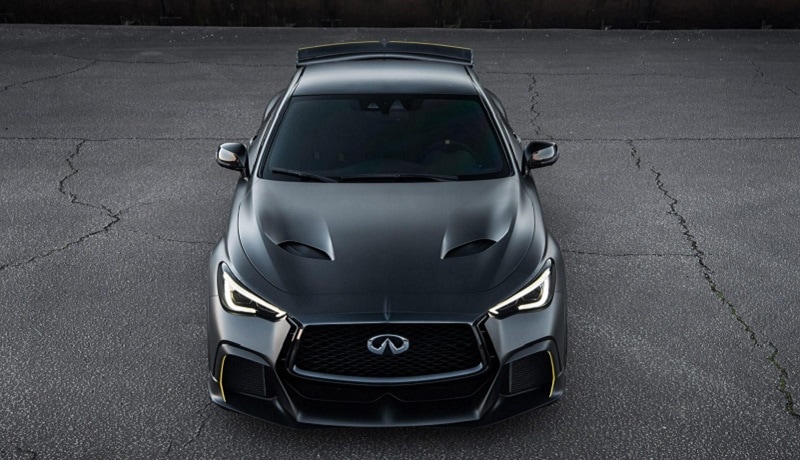 For those with the need for speed, INFINITI's Project Black S concept coupe has hybrid and Renault F1 technologies for an exhilarating driving experience. It has lag-free acceleration with a 536 horsepower V6 engine. It also has a brake by wire system for greater braking control when travelling at high speeds.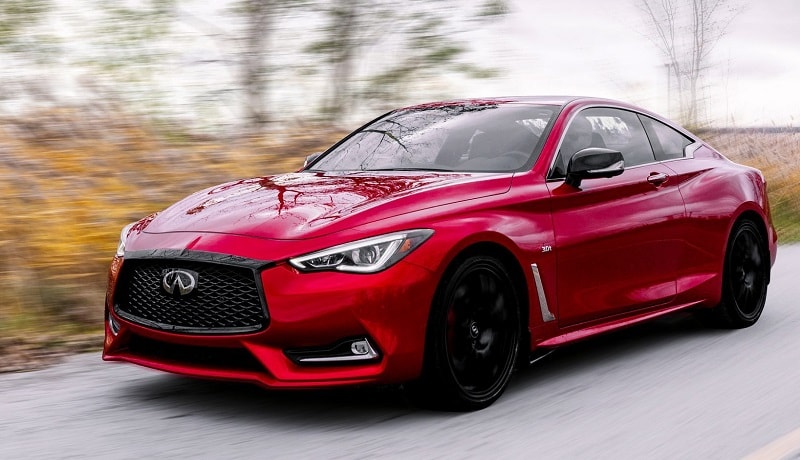 The Q50 and Q60 I-Line Red Sport are models only found in Canada. The Q50 carries a twin-turbo V6 engine with 400 horsepower, and the Q60 has an efficient enhanced performance exhaust. Both models are uniquely created with a blacked-out grille, contrast black mirror caps, a black spoiler to direct airflow, and dark wheels.
Reach Out For More Information
Contact us for more information on this exclusive line of INFINITI Future Vehicles & Concepts.
Questions?