INFINITI Discontinued Vehicles

INFINITI Discontinued Vehicles in Brampton, Ontario
You are invited to explore INFINITI's history and browse discontinued INFINITI vehicles, including the G35 and G37 sports. Their legacy lives on in the Q50 sedan and Q60 coupe, available in our new inventory. At INFINITI of Brampton, we offer exceptional service and competitive pricing, making us the preferred dealer for many INFINITI owners around Ontario.
INFINITI Discontinued Vehicles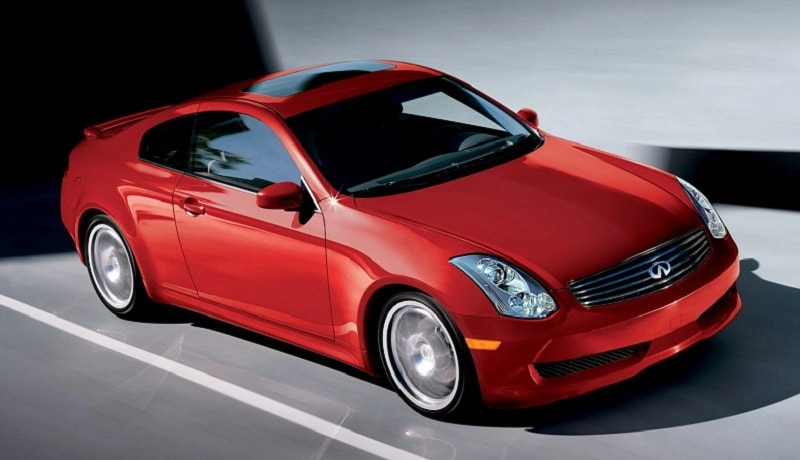 This coupe is a beautiful vehicle sitting on either 17- to 19-inch alloy rims. Its exterior has a sporty design, an inspiration-of-the-eye set of headlights, and the signature grille certainly flashes its intriguing style and lovely appeal. The interior has comfortable and elegant, fine leather seats. The G35 features a navigation system with a 7-inch LCD screen with intuitive controls, playing crystal clear sound with the Bose Performance Series six-speaker audio system. 
Superb handling with speed-sensitive power steering, balanced and controlled suspension with the perfected placement of its engine incites the power of a refreshing drive. The immense sound of the dual performance exhaust reflects on its powerful 298 horsepower engine.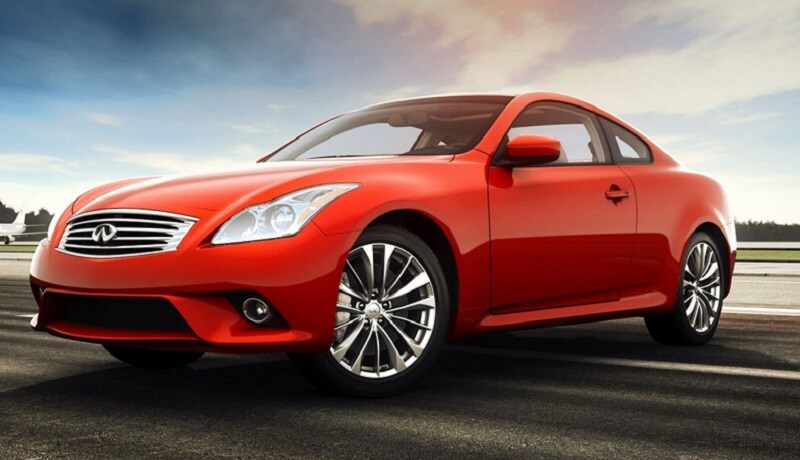 This G37 is a luxurious and sporty coupe with a 3.7-litre V6 engine that performs up to 330 horsepower. It has an all-wheel-drive system, sculpted contours, signature attributes like eye-inspired headlights and fine leather seats. African rosewood on the centre console is available as an add-on. The G37 features more innovative safety technologies that adjust your pre-set speed with Intelligent Cruise Control. 
The 7-inch touchscreen has ergonomic controls making it user-friendly, and navigation with 3D building graphics is an added feature to the system. Adjust your forecast during all times of the year with Automatic Temperature Control in your car.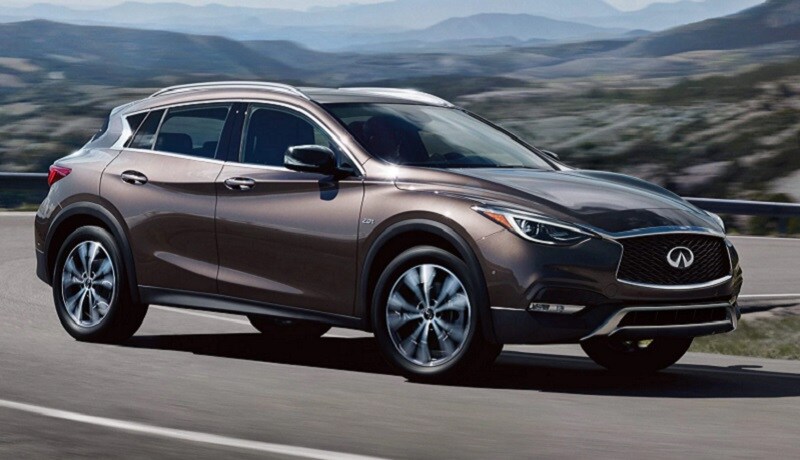 The QX30 is a versatile luxury SUV with advanced drivetrain systems like Intelligent All-Wheel Drive that adapts to your driving conditions. It has a 2.0L turbocharged engine that delivers 208 horsepower and utilizes a 7-speed, dual-clutch transmission for quick acceleration. Other highlights include aerodynamic curves and a luxurious interior blended with features tailored for a comfortable ride. 
An enhanced camera with Around View Monitor with Moving Object Detection 360-degrees is added for safety and protection.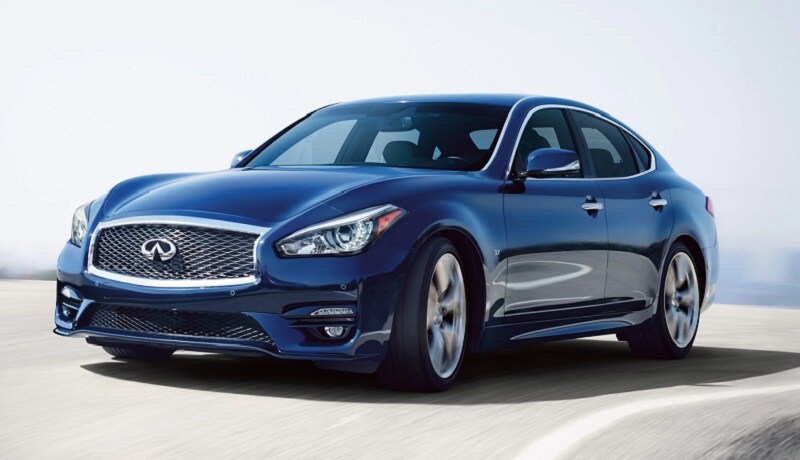 Where elegance meets a sporty design is the Q70. Two engine options are available a 3.7-litre V6 engine with up to 330 horsepower or a 5.6-litre V8 engine performing to a staggering 420 horsepower. Intelligent All-Wheel Drive diverts up to 50 percent of the power to the front wheels for better traction. The luxurious interior features semi-aniline leather seats, and there are 5.6 inches of legroom added to the rear row. 
A double-arch grille featuring a diamond-mesh pattern with chrome accents, two eye-inspired LED headlights with a 20-inch split, and a set of 5-spoke aluminum-alloy wheels are all a part of the alluring design. Parking features include an Around View Monitor with Moving Object Detection and Blind Spot Intervention INFINITI InTouch. There's an infotainment system with a range of apps and services featuring 3D building graphics and a Bose Studio Surround Sound 16-speaker system for high-definition audio.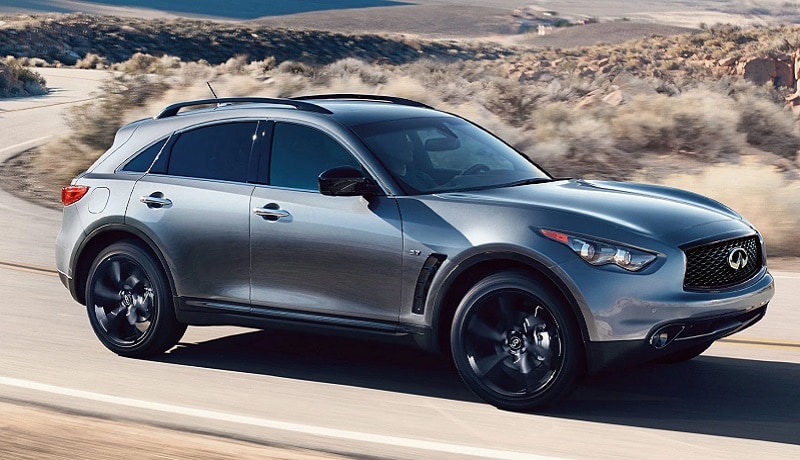 The QX70 features an all-wheel-drive drivetrain, which automatically adapts to your driving conditions for better traction and control. The QX70's 3.7-litre V6 engine performs up to 325 horsepower and has a 7-speed automatic transmission. The compact design with its distinctive shape promotes luxury and has supreme interiors and trims options. The SUV has a flexible cargo capacity of up to 1,756 litres, letting you carry everything you need along for the trip.
Reach Out To Learn More
If you have any questions about our discontinued INFINITI vehicles, don't hesitate to contact us. Our team will gladly walk you through our new additions that replaced those vehicles and give you the information you need to find your next vehicle.
Questions?