Are You Ready to Meet the INFINITI Lineup for 2021?
In an age where we are accustomed to next-day deliveries, instant answers to questions at the tips of our fingers, and online shopping, some things in life can't be rushed. The 2021 Infiniti vehicle lineup at our Infiniti dealership in Brampton, ON, is worth the wait. And let us tell you, you will not be disappointed.
If you are just as excited as we are to learn what Infiniti has in store for us for 2021, keep reading. Our staff at Infiniti of Brampton has done some research to keep our automotive consumers in Brampton, Woodbridge, Caledon, and Mississauga informed on what to expect in our showroom very soon.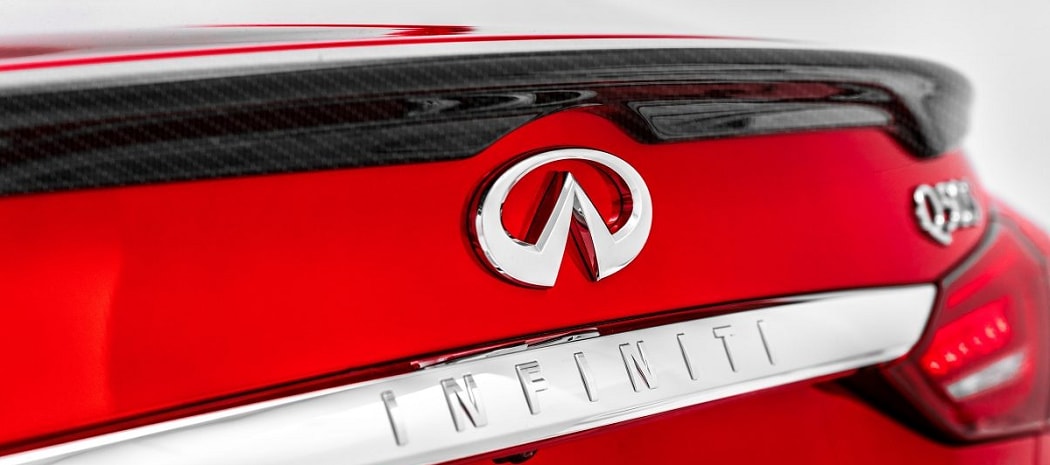 The All-New 2021 Infiniti QX55
The 2021 QX55 will be Infiniti's first-ever coupe-like crossover. As its name suggests, it is based on the compact luxury QX50. While Infiniti has not revealed the upcoming car, a teaser image that was published by the manufactured offers a few design hints. The coupe-inspired crossover will most likely feature a sloping roofline, and an elegant and gracefully silhouette. The interior should be similar to that of the QX50 model. So you can expect more of the same premium materials and excellently executed cabin layout. For a more detailed look at the QX50 interior, performance, and what to expect of the QX55, browse our inventory of used Infiniti QX50 models or contact us to schedule a test drive.
The 2021 Infiniti QX50
The QX50 has always impressed new and existing Infiniti owners, and we expect the same for 2021. The variable-compression VC-Turbo engine sports a complex mechanism that will generate more significant fuel savings. The engine performance is enhanced to deliver 268 horsepower and 280 lb-ft of torque, while more standard features are added to the 2021 QX50 model trims.
The 2021 Infiniti QX80
The largest of the Infiniti vehicles come with standard automated emergency braking with pedestrian detection and lane-keeping assist. The 2021 QX80 will also offer an updated dual-screen infotainment system and a few other minor updates. Since the QX80 is built for luxury, attention-commanding attention, and power, we can expect more of the same for the 2021 model.
The 2021 Infiniti Q50
The 2021 Infiniti Q50 will see minor changes related to available equipment and trim updates. This luxury sedan is already near close to perfection when compared to other vehicles within its class. So we understand Infiniti's desire to keep delivering the same of what makes the Q50 popular among Infiniti owners and performance-oriented automotive consumers.
The 2021 Infiniti QX60
Design-wise, the 2021 QX60 blends the Infiniti's trade look with a unique QX60 elegance. This SUV offers everything eight passengers could ever need or want in a vehicle. The 2021 QX60 will likely introduce a two-screen infotainment layout, which is becoming more widespread across Infiniti vehicles.